STOPP
 CBT in a nutshell.  5 first aid self help steps. Learn this one key skill !

STOPP2  handouts on 1 sheet

STOPP Light- simpler version

STOPP Light  - 2 handouts on 1 sheet
Alphabetical List of Information Leaflets & Self Help Guides

ACE:  Achieve, Connect, Enjoy

ACT:  Accept, Choose, Take Action

APPLE:  A mindful response to thoughts

APPLE:  Tolerating uncertainty


BACES: Body, Achieve, Connect, Enjoy, Step back
Battery: Behavioural activation using LIFT vs DOWN activity

Behavioural Activation: Increasing Activity

Bulimia & Binge Eating  Self help

Cards:  8 Pocket Sized Reminder Cards

Card Pack: 56 Cards For Self Help  (to purchase)

Change, Accept Or Let Go? What are my options?

Chronic Pain / Fatigue  Self help

CLEAN:  5 steps to personal wellbeing

Colour : self help & breathing visualisation

Coping With Suicidal thoughts

Cycling Metaphor:  CBT for cyclists

Dealing With Distress - 39 pages, DBT based

Dealing With Negative Emotions

Defusion Exercises  ACT.  Seeing thoughts differently.

Depression  Self help

Dialectics:  Creating the Bridge to Middle Ground

DRIFT: The Distant & Restless Inner Focus Trap

EMDR  Eye Movement Desensitisation & Reprocessing

Emergency Or Soothe Bag / Box : First aid for distress

Emotions:  Thoughts, feelings, behaviours

Flashbacks:  Coping with flashbacks including grounding techniques

Food:  Health eating & depression

GAD Self Help   Generalised Anxiety Disorder & Worry

  Groups:  CBT open group therapy

Imagery:  Safe / peaceful place

Increasing Activity:  Behavioural activation

Insomnia Self Help:  Sleeping problems

Keep Calm & Carry On:  Cards on blue

Keep Calm & Carry On:  Cards on red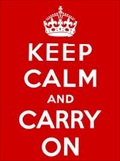 Keep Calm & Carry On:  Poster on red

Keep Calm & Do No Harm:  Cards on red

Keep Calm & Do No Harm: Poster on red

Mindfulness:  Introduction