We tend to go through life evaluating ourselves and others according to a scale of worth.  The concept of self esteem is the amount of value that we consider we are worth.  These values vary from person to person. 

Whilst we might rate ourselves as being of little value, others might rate us much higher.  If we get into the habit of thinking negatively about ourselves or comparing ourselves against others, then low self esteem, or placing little value on ourselves, is the result.

Low self esteem can be a result of negative life experiences, particularly when we're young and most vulnerable.  These experiences may include being criticised or judged negatively, such as from a parent or school bullies.  As adults, abusive relationships and very stressful life events can also cause low self esteem.  See Different Perspectives to learn how past experiences can affect our lives today.

Low self esteem can stay low, because of our own self-critical thoughts, which can be triggered by criticism, or perceived criticism (even if none is intended, we believe we are being criticised).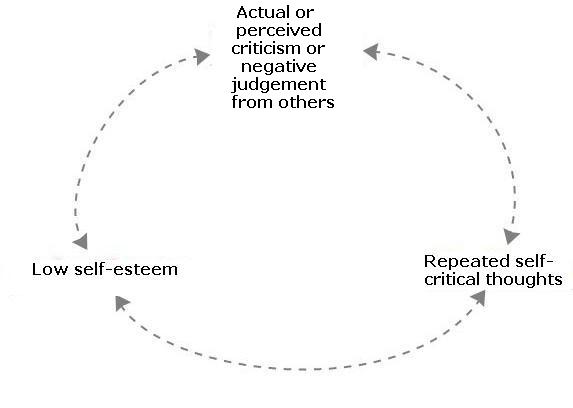 Self Esteem Quick Reference Sheet  PDF
---

HOW LOW SELF ESTEEM AFFECTS US


Emotions

Behaviours

An example of how this can keep our self-esteem low: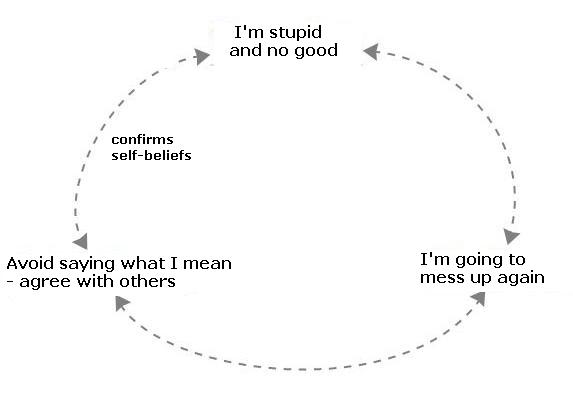 ---
Imagine you're given a parrot.  This parrot is just a parrot - it doesn't have any knowledge, wisdom or insight.  It's bird-brained after all.  It recites things 'parrot fashion' - without any understanding or comprehension.  It's a parrot. 

However, this particular parrot is a poisoned and poisonous parrot.  It's been specifically trained to be unhelpful to you, continuously commenting on you and your life, in a way that constantly puts you down, criticising you.   For example, the bus gets stuck in a traffic jam, and you arrive at work 5 minutes late.  The parrot sits there saying: "There you go again.  Late.  You just can't manage to get there on time can you.  So stupid.  If you'd left the house and got the earlier bus you'd have arrived with loads of time to spare and the boss would be happy.  But you?  No way.  Just can't do it.  Useless.  Waste of space.  Absolutely pathetic!" 

How long would you put up with this abuse before throwing a towel over the cage, or getting rid of the parrot?   We can often put up with the thoughts from this internal bully for far too long. 

We can learn to use the antidote:  notice that 'parrot' - and cover the cage.  "There's that parrot again - I don't have to listen to it", and go and do something else.  Put your focus of attention elsewhere.  Be persistent in your practice!  Eventually this poisoned parrot will tire of the towel, tire of you not responding.  You'll notice it less and less.  It might just give up its poison as your antidote overcomes it, or perhaps fly off to wherever poisoned parrots go. 

(Vivyan 2009 - adapted from 'The Malevolent Parrot" by Kristina Ivings).


---

SELF HELP FOR LOW SELF ESTEEM
Identify the factors that help keep the problem going


Use the cogs diagram  (PDF) to help you identify what contributes to your low self esteem.  Look at each factor and try to make changes in each. 

Example vicious cogs of low self esteem: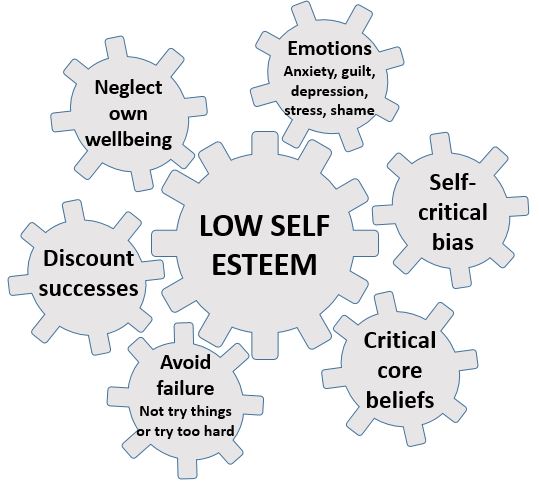 ---

MAKING CHANGES
Doing Things Differently



Thinking Differently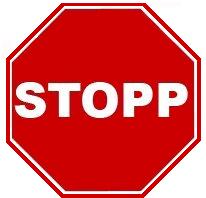 ---
Related Links

Self Help For Low Self Esteem - this page as PDF
Self Esteem Quick Reference Sheet
---

CONFIDENT & COMPETENT  mp3 
(for low self-esteem and self-critical thoughts)
Female voice, with music.
---

CONFIDENT & COMPETENT  mp3 
(for low self-esteem and self-critical thoughts)
Male voice, with music.

---